BRAZILIAN JIU JITSU IN STANTON
Even though Brazilian Jiu Jitsu is originally invented as a combat sport, this is one of the very few martial arts used by people of all ages. Why is this?
BJJ is one of the most popular self-defense disciplines due to its unique techniques that allow smaller individuals to dominate a bigger, stronger opponent.
Sounds appealing, doesn't it?
If you want to enjoy an unforgettable experience and learn from the best Jiu Jitsu instructors, come visit Gracie Barra, our Stanton Jiu Jitsu premier school. Learning in fully equipped, modern training rooms is now at disposal for anyone who wants to know how to fight an opponent in a unique, weaponless way.
The Perfect Spot for Jiu Jitsu Training
About BJJ
Brazilian Jiu Jitsu is a martial art that originated in Japan. Being invented as a combat sport, this technique is believed to be a direct descendant of the martial art Judo, using ground fighting and grappling techniques to take down even the biggest opponent.
The key idea of this technique is to use leverage and take an opponent to the ground. Experts actually say that when you take the individual to the ground, this is the point where the technique becomes most destructive.
Are You New to Jiu Jitsu?
No problem! We offer classes to people of all ages and any level of Jiu Jitsu experience, starting from beginner to expert level programs. If you join our classes, our instructors will make sure to teach you on the elementary positions and techniques of this martial art.
Instructors at Gracie Barra
All instructors at your Jiu Jitsu school are training to present technique in an organized manner. Take for example our head instructor, Professor Alex D'Hue. He is one of the best instructors in our school and has been one for over 8 years.
The professor is known for his devotion and utmost attention to details, which makes him the perfect person for teaching the tricks of this martial art.
Practical Self-Defense
Even though this technique is used in competitions and seen as a combat discipline, the majority of students in our school pick Jiu Jitsu for self-defense. Ultimately, this is your best choice of a self-defense technique due to the unique opportunities Jiu Jitsu gives you in terms of positioning, gravity, as well as grappling techniques that allow for fighting off heavier opponents.
Our Team
The Gracie Barra Brazilian Jiu-Jitsu Association welcomes anyone who wants to develop their fighting and self-defense skills. Being spread over 500 locations in the world, our school located near north OC cities such as Stanton and Cypress is one of the best places to practice martial arts.
Our Programs
We have designed programs for all ages and skill levels. If you decide to join us, you will be enrolled in a young age program (3-15 ages), older teens program or adults program.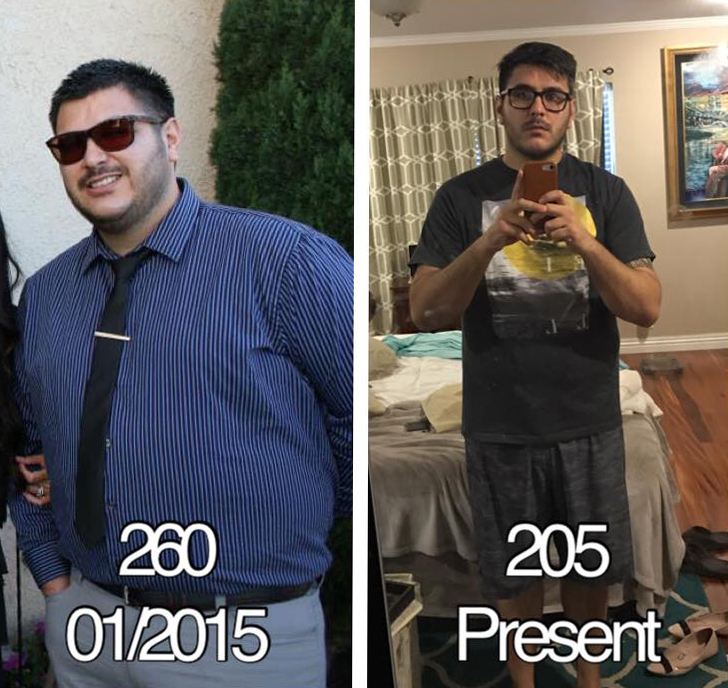 "Seriously for people struggling to lose weight, its all about patience and doing what you love and have a passion for. The picture to the left is me at my biggest (260 lbs!), eating to oblivion and not doing anything about it. To the right (October, 2016), modified my lifestyle with Brazilian Jiu Jitsu and eating differently, I am very proud that I am at a weight that I never recalled being at in the past. Although I am not finished with this journey, I just wanted to give you guys a little motivation!"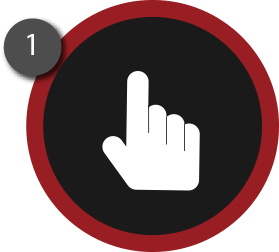 SIGN UP
Sign up for your 7 Day Free Trial and one of our instructors will give you a call to schedule you for a Free Consultation and an Introductory Private Lesson at our school.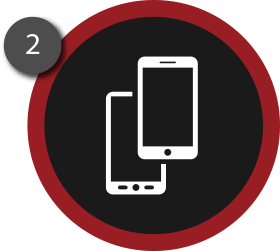 FREE CONSULTATION
During your Free Consultation and Private Lesson one of our instructors will sit down with you to find out about your interests and goals. No prior martial arts experience! No problem! 90% of our new students are complete beginners when they start with us.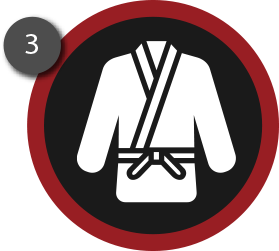 TRAIN FREE FOR 7 DAYS!
After your Free Consultation and Introductory Private Lesson we will pick out a training schedule that works for you. We will answer any questions you have and get you schedule you to get started on your 7 Day Free Trial in the appropriate classes for you.