1983 – Master Carlos Gracie Jr. becomes Head Instructor
Carlos Gracie Jr. was born in January, 1956 and grew up under the strong influence of his family of fighters. Really connected with the life philosophy and teachings of his father Carlos Gracie Sr., Carlinhos – as friends and family called him – grew up observing and learning from some of the most influential characters his family ever created: Carlos, Helio, and Rolls.
The most important years of his childhood and early teenage years were spent at the famous Teresopolis House – a huge ranch with several rooms where most of Carlos' and Helios' son lived and trained together for many years. There, Carlos Gracie Jr. learned how to live in a community in which all members needed to get along, share, and learn from each other. This seems to have become an ideal for him. In many ways, Master Carlos is replicating that lifestyle on a larger scale today, through the same environment that nurtured his personal development at the old Teresopolis House.
Carlinhos was always a very technical fighter and inherited the open mind of his brother Rolls. His vision that a fighter should always rely on technique and be well-rounded was clear to note at a young age due to his dedication to mastering Take Downs from Judo and Wrestling, Self-defense techniques, and, of course, the many recent technical jiu jitsu developments introduced by his brother Rolls, among them the open guard.
Carlos Gracie Jr.'s dedication to the sport and lifestyle of Jiu-Jitsu would go side by side. He enjoyed training, teaching, and learning from his brothers and cousins, and also competed extremely well in many Jiu-Jitsu tournaments. But he was also really intrigued by the teachings of his father Carlos and was becoming more and more dedicated to developing the Gracie Diet as a way to support his family's athletes and to cure diseases. Carlinho's curiosity led him to pursue a college degree in Nutrition Sciences to deepen his understanding about the influence food could have on one's body.
Master Carlos Gracie Jr. began to teach at the main Gracie school in Downtown Rio de Janeiro, like many of his cousins and brothers. He worked along side his older brother Rolls and Cousin Rorion, from whom he learned a lot. Eventually, Rorion decided to live in the United States, and Rolls established his school in Copacabana, while Carlos Gracie Jr. was called upon to assume the responsibilities of running the School with his cousin Rickson Gracie.
After two years as one of the main instructors at the main Gracie School, Carlos joined forces with his brother Rolls as his school was closer to the university he was attending for his degree in Nutrition Sciences. After working as Rolls' assistant instructor for seven years, Carlos was hit by the news of his brother Rolls' death.
During that situation, all of the students got together and, together with Rolls' wife, asked him to assume the responsibility of continuing the path that his brother Rolls had began.
The school originally had about 20 students, and grew to almost 200 Carlinhos stayed in Copacabana for about four years, after which he decided to move to Barra da Tijuca, a promising newer neighborhood in the western part of the city that was growing. From that school originated the expression "Gracies of Barra," and eventually, as we are called today, "Gracie Barra."
The school originally had about 20 students, and grew to almost 200 after the first year. Gracie Barra then moved the school to a larger space inside of a gym, where we are still located today.
Gracie Barra was a unique school from the beginning. Carlinhos developed a very special teaching style and philosophy that supported the development of students to their potential. Although his team grew to become the most competitive and accomplished ever, collecting multiple world titles, that was never his main goal.
Many great athletes, doctors, engineers, surfers, and other people from different backgrounds found the Gracie Barra school a friendly and supportive environment where they could not only learn exceptional Jiu-Jitsu, but also be influenced and mentored by Carlinhos with his strong lessons about healthy habits and a balanced lifestyle.
Along with his duty of building Gracie Barra into one of the most competitive and accomplished team of instructors and athletes, Carlos dedicated a lot of his time to establishing the Brazilian Jiu-Jitsu Federation, an entity created to regulate the sport in Brazil, unite the state federations under one set of rules, and organize a national championship. Carlos' commitment to the growth and organization of the sport has been remarkable and essential in allowing the organized expansion of Jiu-Jitsu worldwide through the establishment of the International Brazilian Jiu-Jitsu Federation.
Master Carlos Gracie Jr. continues to be very active at Gracie Barra. He is fully involved in mentoring and giving direction to the GB Leadership Team – built by some of his closest students – who run the organization on his behalf. One can easily find Carlinhos training daily at our Head Quarters. His simplicity allows him to blend in with the rest of the students, and only a trained eye would be able to find him wearing his GB Uniform with a red and black belt around his waist.
1986 – Gracie Barra is founded
After working for many years as an instructor at his Uncle Helio and then his brother Rolls school, Carlos wanted to pursue the dream of having his own school. But it was not until 1986 that Gracie Barra was officially founded – on the same building that it stands today. During the 80s, the Jiu-Jitsu had a very strong focus on tournaments and the Carlson Gracie Team performing really well winning most tournaments. Excited by the building of a school that would live up to the legacy of his brother Rolls, Master Carlos Gracie Jr. accepted to him self the challenge of building a team of young Jiu-Jitsu fighters that would slowly take away Carson's hegemony and dominate the competition scene on the 90s and 2000s. Master Carlos did that though without never loosing sight of his personal philosophy that he developed from the lessons learned from his father. He envisioned Jiu-Jitsu as a tool to support any person individual on the quest to achieve his or her potential. He believed teaching in such a way, the most talented and dedicated people would naturally develop to become great athletes.
It worked. On Gracie Barra mats, some of the toughest Jiu-Jitsu champions were made and countless doctors, engineers, lawyers, and all kids of people from different ages and background found a positive learning environment they could learn exceptional Jiu-Jitsu techniques and be inspired by Master Carlos Gracie Jr.'s ideals of healthy leaving, good diet, and great friends.
Sign up for your free trial
Questions? Call (714) 655-6050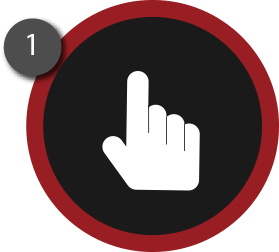 SIGN UP
Sign up for your 7 Day Free Trial and one of our instructors will give you a call to schedule you for a Free Consultation and an Introductory Private Lesson at our school.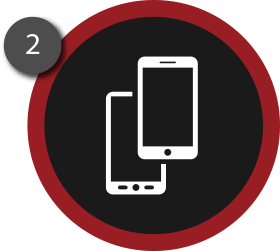 FREE CONSULTATION
During your Free Consultation and Private Lesson one of our instructors will sit down with you to find out about your interests and goals. No prior martial arts experience! No problem! 90% of our new students are complete beginners when they start with us.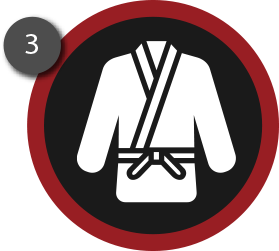 TRAIN FREE FOR 7 DAYS!
After your Free Consultation and Introductory Private Lesson we will pick out a training schedule that works for you. We will answer any questions you have and get you schedule you to get started on your 7 Day Free Trial in the appropriate classes for you.