ORANGE COUNTY KIDS BRAZILIAN JIU JITSU
Gracie Barra Garden Grove offers one of the most developed kids Brazilian Jiu Jitsu programs that Orange County has to offer. The first tier of this program includes two age groups that focus on: fundamentals, character building, fitness, and fun. At the next levels, our advanced and competition training are for student who have grasped the basics and/or wish to enter tournaments. Special programs include our summer camp and Ninja Nights.
Juniors Program (7 to 12 years old)
Gracie Barra's Juniors Program meets 3 times per week and introduces 7-13 year old kids to all the benefits a Jiu Jitsu lifestyle offers. This program focuses on self-defense and Jiu Jitsu techniques, as well as teaching the students the importance of discipline, team work, and self-confidence. This class is high energy, filled with drills, techniques, and physical exercises, as well as step by step instruction making it very easy for beginners to start with no prior martial arts experience. We recommend the students of this program to attend 2 to 3 times per week.
Little Champions Program (4 to 6 years old)
Gracie Barra's Little Champions Program is designed to introduce kids ages 4 to 6 years old with the basic concepts of Brazilian Jiu Jitsu and get them comfortable with grappling. Very little emphasis is placed on the fine details of techniques. Our teaching method in this class focuses on fundamentals. The children in this program learn dominant positions, how to fall safely, stand up, get an opponent off of them and control an opponent standing up and on the ground. Each new technique or theory is presented in a playful manner where the students learn through various Jiu Jitsu drills and fun games. This class includes warm up exercises, basic coordination drills, a Jiu Jitsu concept / Self-Defense technique and fun games to keep the children focused and engaged. The unique benefits of this program are that it develops motor skills, fitness, social interaction, leadership, discipline, and introduces kids to a non-violent form of self-defense, all in a fun environment. We recommend students to participate at least 2 times per week.
Advanced Juniors Program (7 to 12 years old)
This program is designed to take students from the Juniors Program and introduce them to the more complex and advanced techniques of Jiu Jitsu. This class is also mentally and physically more challenging than the Juniors Program. Increased focus, effort, and problem solving skills is necessary from these students. Students must have earned a Gray/White Belt to attend this class.
Kids Competition Program
Our Kids Competition Program is offered to students who are seeking to challenge themselves by preparing and competing at the highest level of Brazilian Jiu Jitsu. In this class, a big emphasis is put on high amounts of repetitive drills, proper mindset to compete, and dedication to the purpose of becoming the best our students can possibly be. Guided discussions on various topics (e.g., goal setting, recognizing strengths and weaknesses, critical thinking, and competition philosophy) are a big part of this class. Other requirements needed to participate in this program include: mandatory attendance, academic success, good behavior on and off the mats, and more. If you are interested in this program, please speak with your Head Instructor.
Ninja Nights
Ninja Nights are offered several times each year as a parents night out and party for students and their friends to have fun. Each event often lasts for 5 hours and includes: pizza, dodgeball tournament, costume contest (Halloween), movies, and more.
Summer Camp
Our annual 5-week summer day camp is special program open to members and also children with no martial arts experience. Learn more
Family-Friendly
Gracie Barra Garden Grove strives to provide a family-friendly environment in every way. We already have siblings who take classes together in the children's program and parents who train in our adult program, so family discounts make tuition reasonable. Our waiting room and desk area also makes it possible for children in our Juniors program to wait, while their parents attend the adult class, immediately following. Read more about our Jiu Jitsu classes for teens and adults.
Highlight of Advanced Juniors
In this video, our Advanced Juniors demonstrate a higher level of strategy such as transitions via judo takedowns to submissions and pulling guard to sweeps.
"After a year and a half of training at Gracie Barra of Garden Grove, both the mental and physical fitness of my 7 year old have improved in a very noticeable way. Coach Alex has a way with his students, especially the younger ones, that has made training martial arts a fun and long lasting experience for my once shy boy. My son and I look forward to his Jiu Jitsu classes every week, it is a special time that we share with all the other great families that we have come to know so well. Thank you Gracie Barra and Coach Alex for giving us your best week after week!"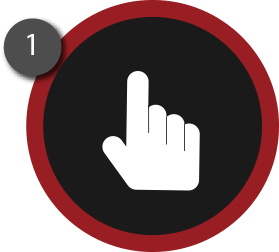 SIGN UP
Sign up for your 7 Day Free Trial and one of our instructors will give you a call to schedule you for a Free Consultation and an Introductory Private Lesson at our school.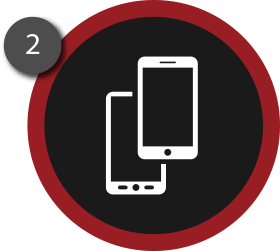 FREE CONSULTATION
During your Free Consultation and Private Lesson one of our instructors will sit down with you to find out about your interests and goals. No prior martial arts experience! No problem! 90% of our new students are complete beginners when they start with us.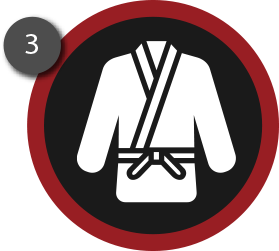 TRAIN FREE FOR 7 DAYS!
After your Free Consultation and Introductory Private Lesson we will pick out a training schedule that works for you. We will answer any questions you have and get you schedule you to get started on your 7 Day Free Trial in the appropriate classes for you.