Get Your FREE 7 Day Trial
Jiu Jitsu in Orange County for Everyone
Garden Grove Garden Grove is a family martial arts school that offers Brazilian Jiu Jitsu classes for kids, teens, and adults.
Introductory private lesson, followed by group or private classes to learn the core concepts of Brazilian Jiu Jitsu. Program focuses on fundamental techniques, self-defense, and fitness basics.
Teaching based on: Discipline, Life Skills, Technique, Fitness, and Fun! Benefits include increased self-confidence, self-esteem, motor skills, practical self-defense, anti-bullying, and peer pressure avoidance techniques.
Martial in Garden Grove for Everyone! Whether you are looking to get fit, learn self-defense, compete, meet new friends, or just have fun, we offer both private and group instruction for teens and adults.
What We Teach
Gracie Barra Garden Grove offers martial arts classes for men, women, teens and children. Classes are offered for all experience levels from beginners to serious competitors. We take pride in helping people of all backgrounds, ages, and fitness & experience levels meet their goals. One of the attributes people notice immediately upon walking in our school is our diverse student base. We successfully cater to each of our student's needs to help them reach their goals, and we believe this individual focus is much higher than the norm. Our friendly students and welcoming staff will make you feel like part of the family your first day. Read more about each of our programs.
Our Instructors
All our classes are taught by professional instructors, who are not only high-level competitors, but more importantly, experienced, formally trained coaches. We have multiple levels of group classes, specialized for first-time beginners, all the way to advanced training attended by serious competitors. Whether it's self-defense and discipline for kids, rapid weight loss, fitness or high level competition, our instructors work to target our student's individual goals in each program. Read more about our instructors.
Qualified Instructors – World-class training & instruction directly from formally trained, experienced coaches who have competed in the biggest tournaments in the world.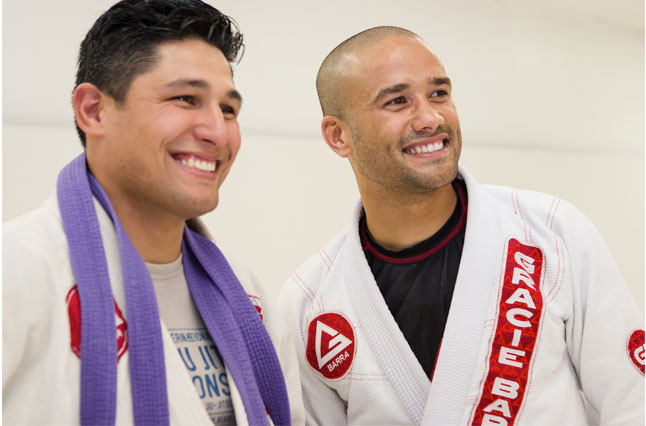 Our Team
Gracie Barra is the largest and most organized Brazilian Jiu Jitsu team in the world. Our association's expansive resources have enabled GB to develop a universal curriculum for children, women's self-defense, adult fundamentals and advanced programs to provide the most organized experience for Jiu Jitsu Orange County has to offer. For those interested in competing, the GB CompNet hosts regional competitions solely for Gracie Barra members.
In addition to the benefits provided to all GB schools, Gracie Barra Garden Grove is located only 21.1 miles from the world headquarters in Irvine. This enables us to conveniently take advantage of all instructor certification events, conferences, and send students to competition training camps guided by renowned coaches from our 5x world champion team. When you join a Gracie Barra school, you can train at any of our 300+ locations while traveling, including over a dozen Orange County Jiu Jitsu schools. Read more about our team.
Location
Our school is located downstairs in the Valley View Office Park that is easily accessed from surrounding OC cities including: Cypress, Huntington Beach, Los Alamitos, Seal Beach, Stanton, and Westminster via the San Diego (I-405) and Garden Grove (SR-22) Freeways. We are less than a 20-minute drive from the unincorporated communities of Midway City and Rossmoor, as well as the neighborhoods of Little Saigon and West Grove. Parking is never an issue in the 1,000-space lot.
What people are saying
Love, love, LOVE GBGG! The instructors are brilliant with the kids. My daughter has been attending the kids class for about 14 months and loves it. She started when she was 4, which I thought may be too young, but it worked out well. She's learned some great self-defense techniques and developed more self-confidence. Initially, I wasn't too sure what type of martial arts I wanted to sign her up for, and after observing a few other classes locally, I knew GBGG would be the best fit for us! HIGHLY recommend observing a class if you're interested.
– Ramina S., Anaheim via Yelp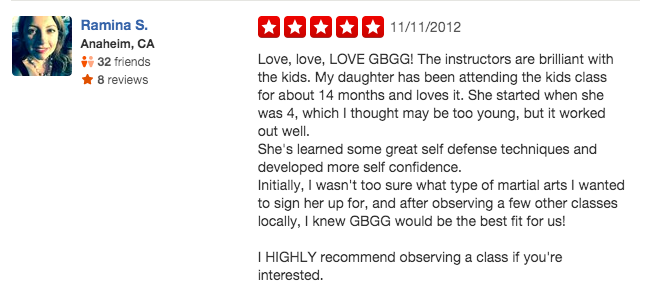 Questions? Call (714) 655-6050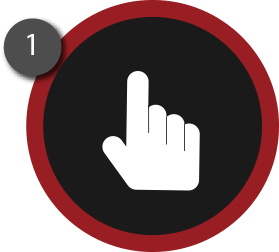 SIGN UP
Sign up for your 7 Day Free Trial and one of our instructors will give you a call to schedule you for a Free Consultation and an Introductory Private Lesson at our school.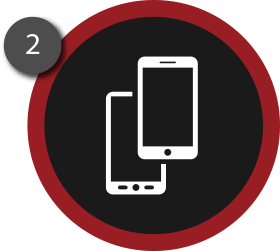 FREE CONSULTATION
During your Free Consultation and Private Lesson one of our instructors will sit down with you to find out about your interests and goals. No prior martial arts experience? No problem! 90% of our new students are complete beginners when they start with us.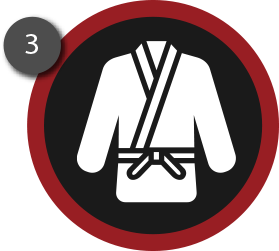 TRAIN FREE FOR 7 DAYS!
After your Free Consultation and Introductory Private Lesson we will pick out a training schedule that works for you. We will answer any questions you have and schedule you to get started on your 7 Day Free Trial in the appropriate classes for you.