ORANGE COUNTY BRAZILIAN JIU JITSU
Gracie Barra offers Jiu Jitsu in Orange County for everyone– whether you are a working professional or serious competitor. Fortunately being located in Southern California, students of Gracie Barra Garden Grove benefit from being in the heart of our association, with the GB headquarters being located miles away, along with many nearby schools in our association, to provide students the opportunity to cross-train with various teammates.
Fundamentals (Beginners to Intermediate)
Gracie Barra's Fundamentals Program is designed to introduce beginning students to the basic concepts of Brazilian Jiu Jitsu, and get them comfortable with the fundamental techniques. In these classes, the emphasis is put on teaching basic positions, drills, and movements, to give our new students a solid understanding of dominant positions, escaping bad positions, and the use of practical self-defense techniques including chokes and joint locks. Students in this program learn submissions, takedowns, and how to control an opponent using leverage and superior positioning.  Each new technique or theory is presented in a step-by-step method, which makes it easy for new practitioners to progress and improve. This class includes warm up exercises, basic coordination drills, a Jiu Jitsu/self-defense technique, and fun live application drills which will get you in great shape. The unique benefits of this program are that it develops strong motor skills, fitness, discipline, and introduces students to a practical form of self-defense, all in a fun environment. We recommend new students to participate at least 2 times per week.
Advanced Program (Intermediate to Advanced)
This program is designed to take students who have a good understanding of the fundamentals to the next level of Brazilian Jiu Jitsu, which includes more complex and advanced positions and techniques. This class consists of high amounts of drilling, live sparring and also No Gi classes. This program will allow your skills and interest in BJJ to grow tremendously. We will help you develop strategies and gameplans specific to your skills and strengths in Brazilian Jiu Jitsu. This program also focuses on fine tuning your all around knowledge and skills in Brazilian Jiu Jitsu, including advanced takedowns, takedown defense, passes, sweeps, and submissions. Students must complete Gracie Barra's Fundamentals Program before moving up to this program.
Why Gracie Barra?
Matching uniforms and facilities are one of the first things you will notice after walking into Gracie Barra school. The organization behind Gracie Barra matches this appearance by including: The ability to visit any Gracie Barra academy, GB CompNet tournaments, revolving curriculum, and the GB Library that includes practical videos to help you along your BJJ journey.
Facility
Our mats are built on an elevated platform to minimize impact multiple layers to minimize impact– especially from takedowns and throws: High density foam, followed up with a double layer of plywood, the thickest Dollamur smooth Swain mats.
The mats are swept, wiped, mopped and air-dried daily to ensure the highest level of sanitation, using KenClean Plus athletic surface disinfectant cleaner.
Beginners
Our fundamentals classes help you get started with Jiu Jitsu the right way, in a welcoming environment where our friendly students and instructors will make you feel at home your first day. We have exercises that are designed for people of any fitness level to start without needing to get in shape elsewhere to prepare. As a class progresses, each segment features step-by-step instruction so you may partake and complete as portions of the training including: exercises, drills, techniques, and live application… you'll never feel lost.
All Ages
Our Orange County Jiu Jitsu school offers classes for all ages. Teens and adults both train in our Adults BJJ programs. Our kids program includes two different ages groups.
"I have trained and coached with Coach Alex for over five years. He is definitely one of the best Brazilian Jiu-Jitsu coaches I have ever trained with because of his passion for teaching, great communication skills, and top level technique. I think that it is rare to find someone who can teach as well as they can perform the skill themselves, and Coach Alex is one of these people. In my opinion, both his kids programs and adult programs are some of the best in Orange County."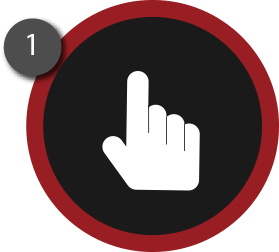 SIGN UP
Sign up for your 7 Day Free Trial and one of our instructors will give you a call to schedule you for a Free Consultation and an Introductory Private Lesson at our school.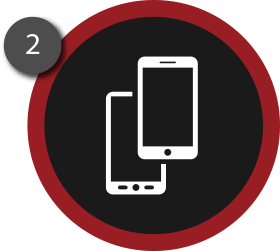 FREE CONSULTATION
During your Free Consultation and Private Lesson one of our instructors will sit down with you to find out about your interests and goals. No prior martial arts experience! No problem! 90% of our new students are complete beginners when they start with us.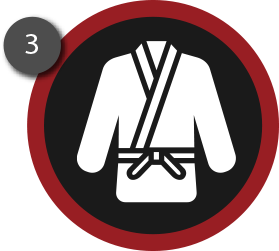 TRAIN FREE FOR 7 DAYS!
After your Free Consultation and Introductory Private Lesson we will pick out a training schedule that works for you. We will answer any questions you have and get you schedule you to get started on your 7 Day Free Trial in the appropriate classes for you.