Gracie Barra Garden Grove is very appreciative of the support received over the years, so we want to show our support for other small, local businesses by sharing Professor Alex D'Hue's favorite things to do in Orange County, California.
Surfing at Bolsa Chica State Beach
Surfing is one of Professor Alex's main passions outside of Brazilian Jiu Jitsu. Unless the waves are flat, you can find him surfing the waves at Bolsa Chica State Beach every morning. Occasionally he ventures south to spots in south Orange County.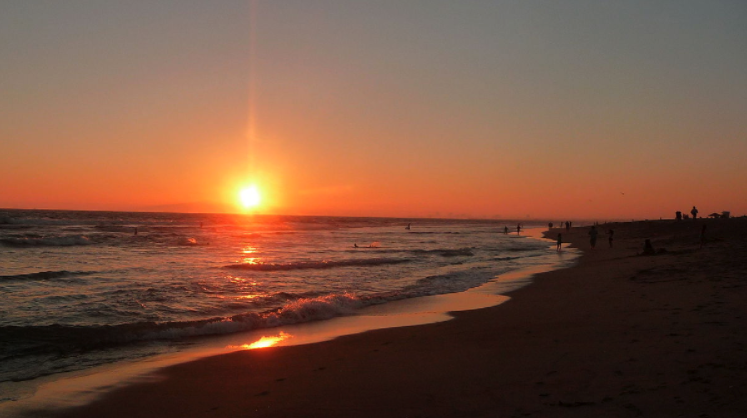 Breakfast and Coffee at Breakfast at Caffe Caldo
Caffe Caldo is a small Italian-style café located less than a smile from the beach. If you're looking for amazing food and espresso, you're likely to become one of the regulars. You really can't go wrong with anything, but if it's your first time, try the combo breakfast or salmon ciabatta. For coffee try the Turkish latte with honey if you like a typical latte or the Zebra Latte if you like mocha. Alex's favorite dish is the steak with French toast, but anyone with a lesser metabolism would fall into a food coma after that meal.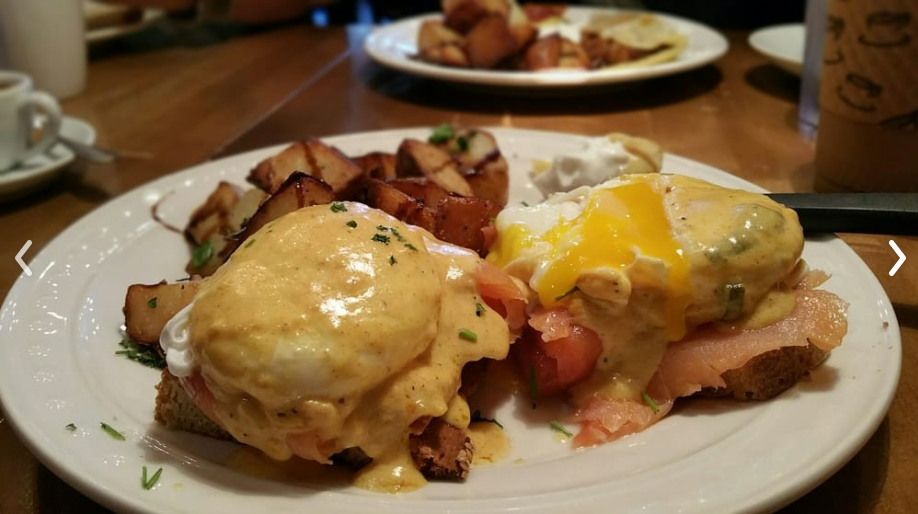 Lunch at Bear Flag Fish Co. and Coffee at Portola Coffee Lab
Bear Flag is a great place to eat lunch while overlooking the beach. Various types of fish are available everyday. Alex likes the seafood sandwich and poke with chips.
The Portola Coffee lab is another quality coffee sport. Try the Flat Brown if you looking to dry a unique drink.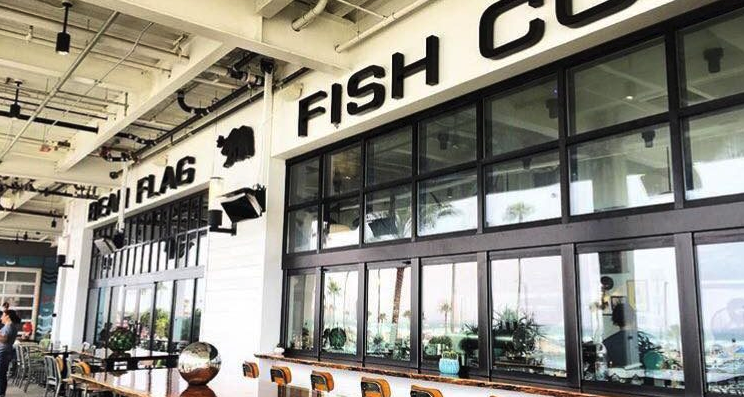 Dinner at Michael's Pizzeria
While located just outside of Orange County, Michael's Pizzeria makes the best wood-fired pizza in the land. Alex prefers the Downtown Promenade location.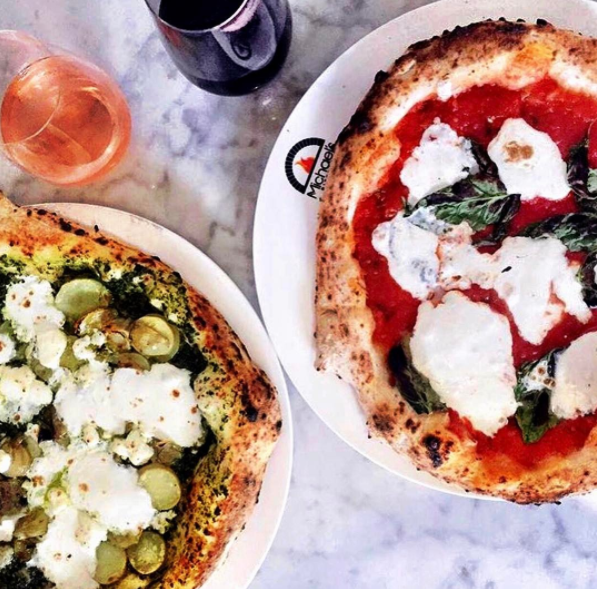 Nightlife at The Bungalow
The Bungalow in Santa Monica is well-known and now Surf City residents have their own. The Bungalow is located upstairs in Pacific City—the same shopping center as Bear Flag Fish Co. and Coffee at Portola Coffee Lab. Unleash your inner J. Gatsby while partying next to a fire pit and overlooking the ocean.